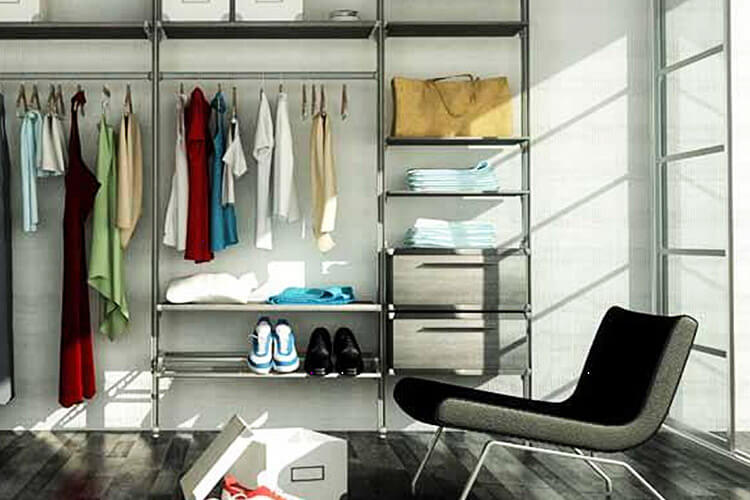 Shelf System
Stylish and innovative pole based system with a set of tracks and fasteners. This is best functional as detached racks for living room or hallway as well as for zoning or filling walk-in rooms.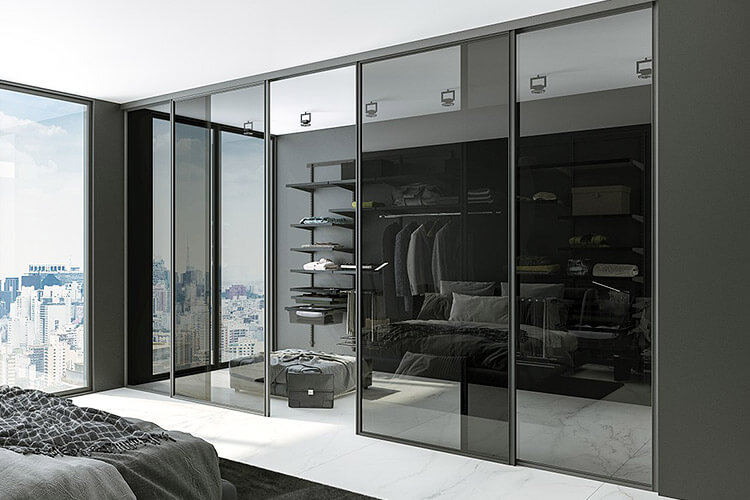 WALK-IN WARDROBE
Modern wardrobe systems make it possible to use every inch of your space effectively. The possibility to organise things you need to a confined area. This easily mountable Ergonomic elements gives you the freedom to interchange or even to add new ones, creating unique storage solutions.
CONVENIENT STORAGE
This perfect storage solution is amazingly convenient as they can be reassembled anytime to suit your shelving needs. This pole based system features height adjustable shelves. This space sensitive system is suitable any kind of space like a small studio, apartment or private house.